Kendall's paternal great, great grandfather entered the packing business in 1860 with the Chicago Packing and Provision Company. Under the supervision of his father, Kendall's great grandfather William H. Raschke, began in the business as a boy in the curing cellars. He remained with Chicago Packing in various capacities for 10 years. William then managed Cooperative Packing Co. in Rockford, Illinois and later was called upon by Armstrong Packing Co. in Dallas, Texas to manage their operation. In 1919 he established the Raschke Brokerage Co. which brokered the sale and purchase of meat packing plants across the Nation. In March of 1930, William was made an offer he couldn't refuse by the Nuckolls Packing Company to manage their 250,000 square foot state of the art packing facility in Pueblo, Colorado. Nuckolls Packing Company was the largest and most technologically advanced beef processor west of the Mississippi. Nuckolls Packing Company was later known as Alpha Beta Acme processing company.
In an address dated March 29, 1930, before a membership meeting of the Chamber of Commerce, William declared that the state of Colorado offers unexcelled facilities for the extensive raising of livestock. "The prevalence of the ultra violet ray in the sunshine of Colorado, augmented by the invigorating atmosphere attending the high altitude, provide stock with nourishment that is not found in any other climate or locality." "Colorado's supremacy as a stock raising center is demonstrated in the fact that its grassfed beef compares favorably in nutritive value with that obtained from corn fed cattle from eastern markets."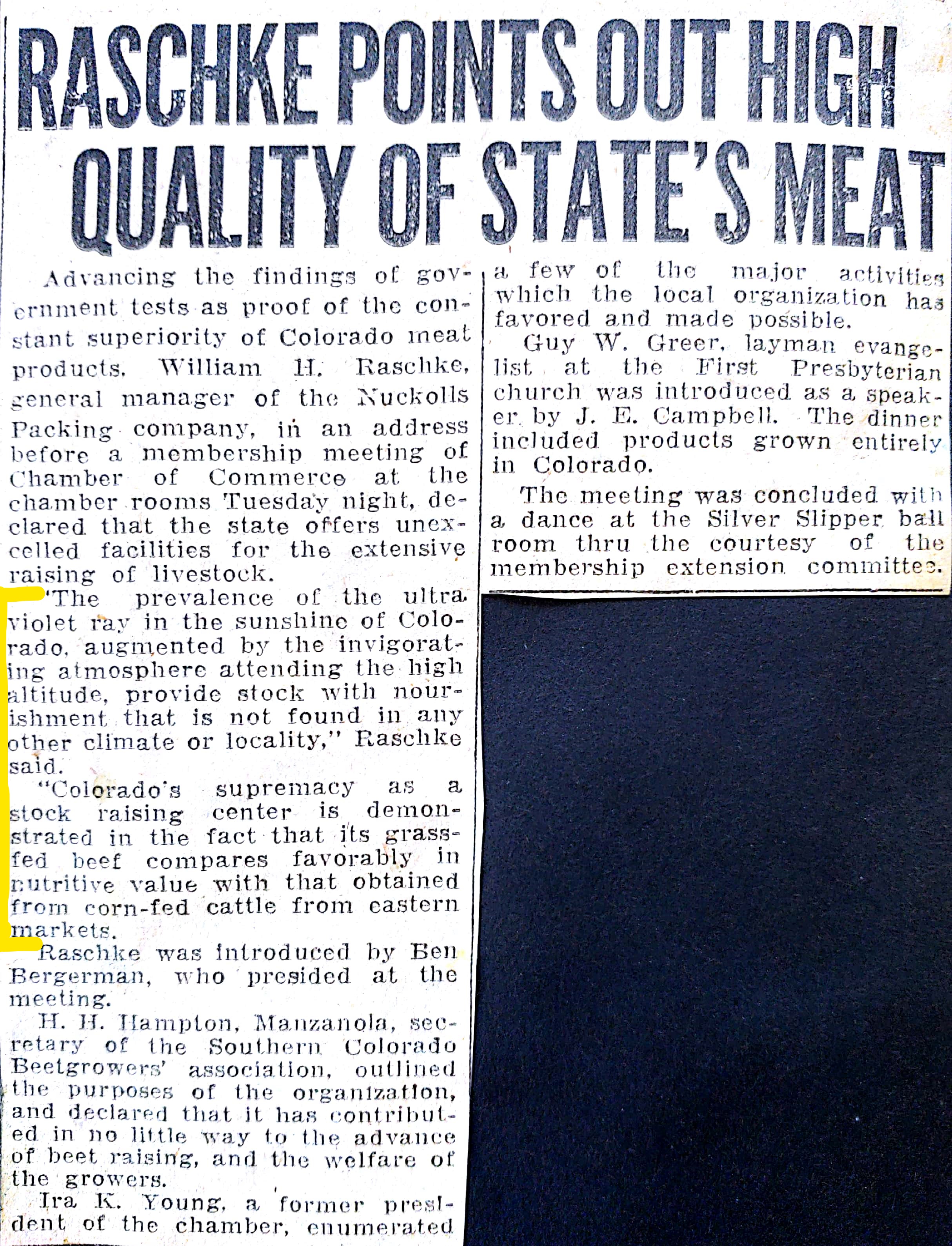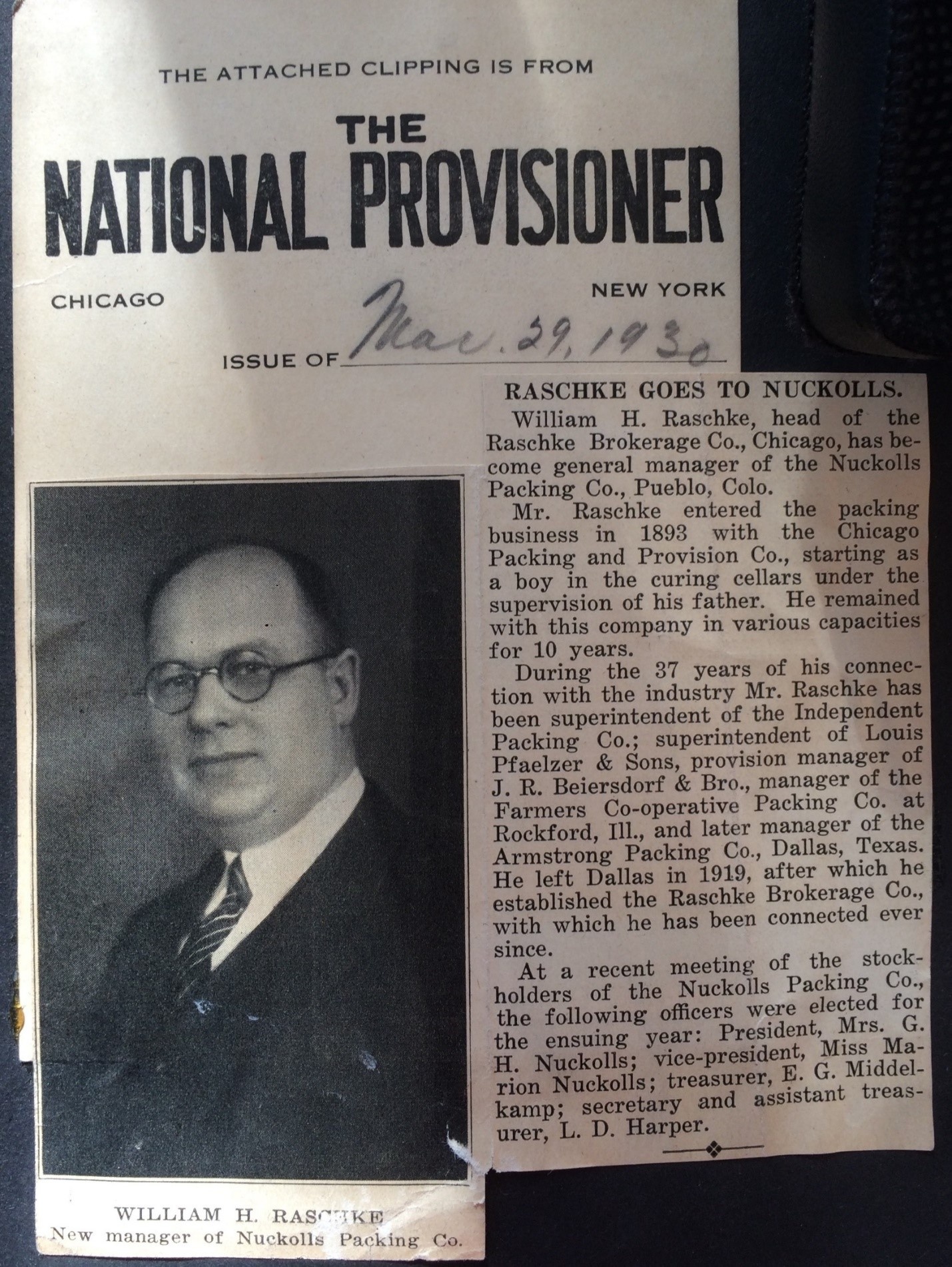 William Raschke
In 1932, William hired Adolph D. Curtis as the Nuckolls Sales Manager. Adolph was introduced to Williams daughter, Sylvia Raschke and eventually the two married. They had two sons, Warren and Keith.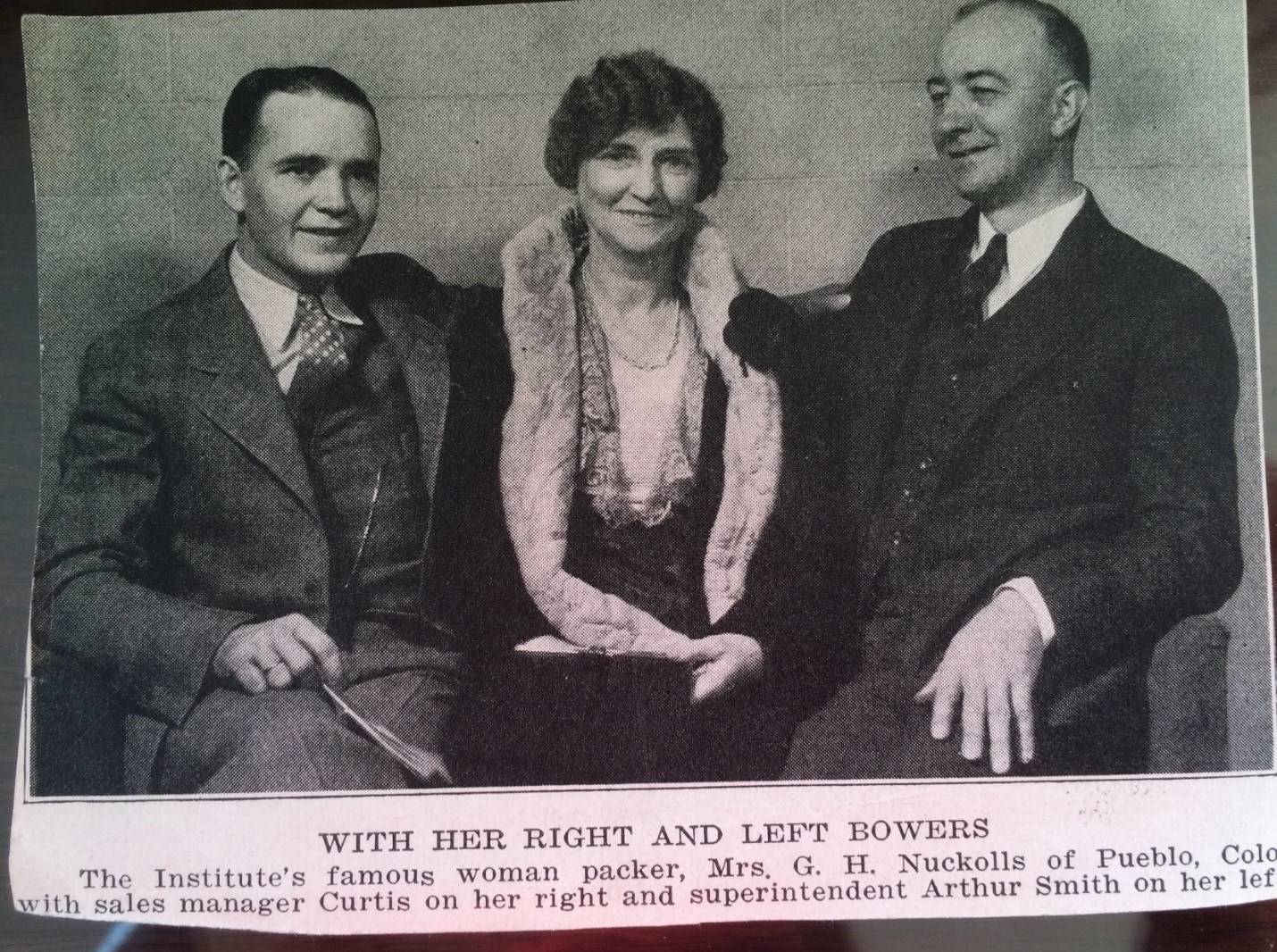 AD Curtis & Staff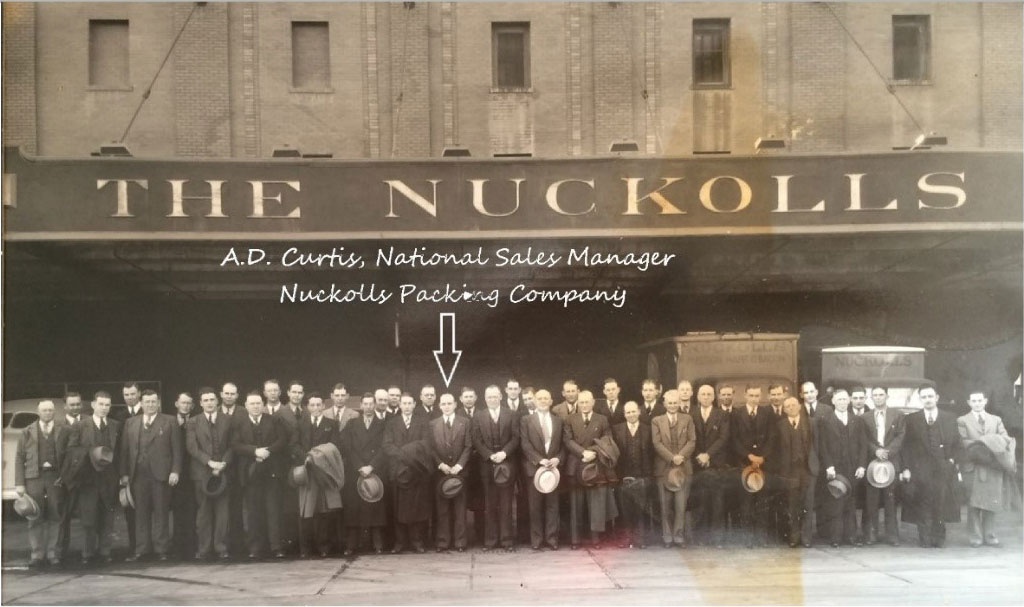 AD Curtis & Nuckolls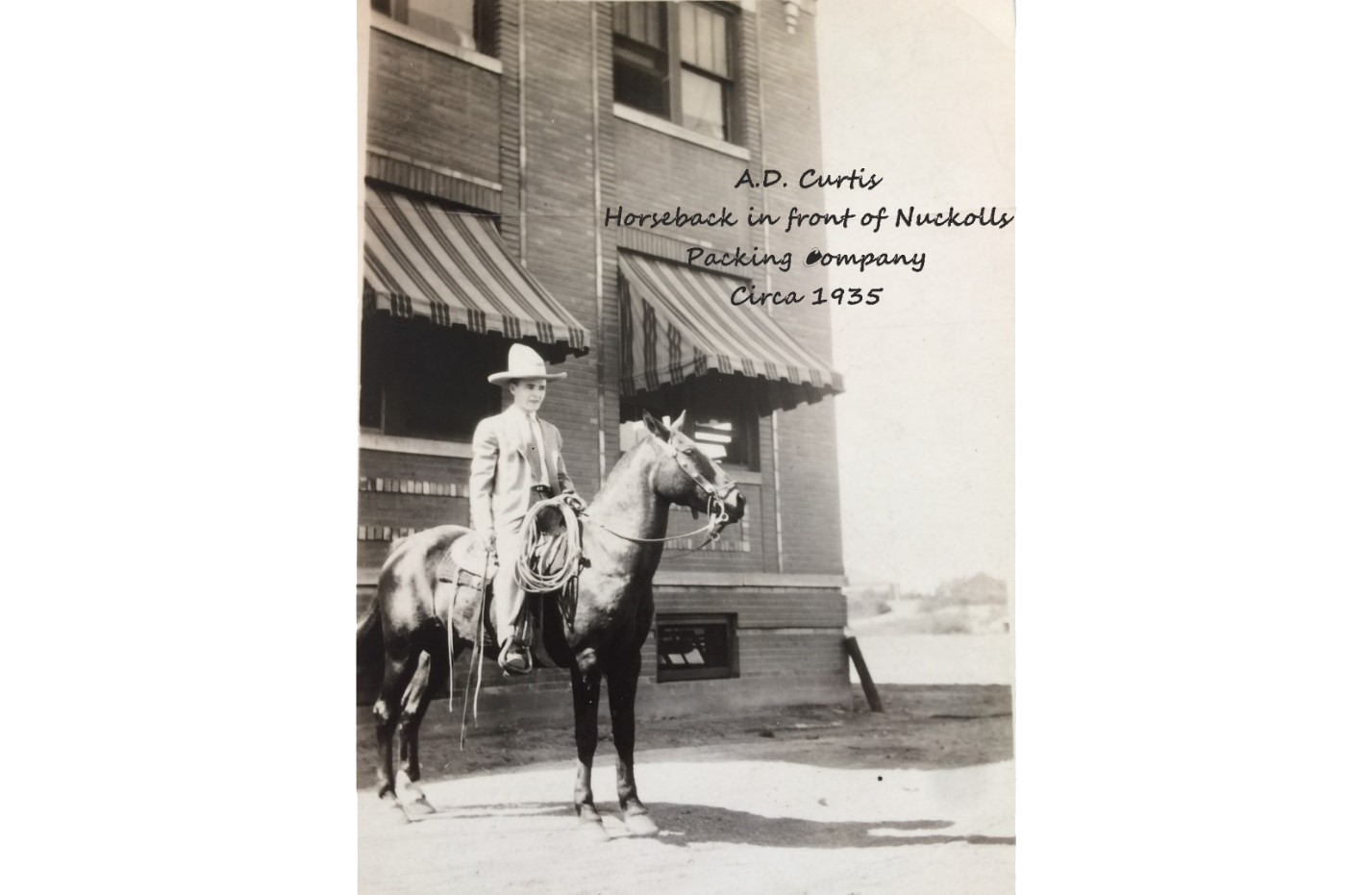 A.D. Curtis
In 1938, A. D. Curtis founded Pueblo Packing Co., selling beef in Southern Colorado to many wholesale customers such as Safeway, Arapohoe Foods and Chet's Market and many other grocery stores. They also shipped their products nationwide.
In 1954, A.D. Curtis acquired Western Packing Co. Western Packing Co. and Pueblo Packing Co. processed over 200 head of cattle and 500 hogs per week.
From 1948, at the age of 15, until 1960 Warren Curtis (A.D.'s son) worked with his father at Pueblo Packing Co. as the cattle buyer. Warren served his country in the United States Army from 1954-1956 and in the Unites States Army Reserves from 1956-1962.
Warren Curtis